Dissemination of Key messages of Achhi Aadat Campaign through Public Transport (Autorickshaws) in New Delhi
2 min read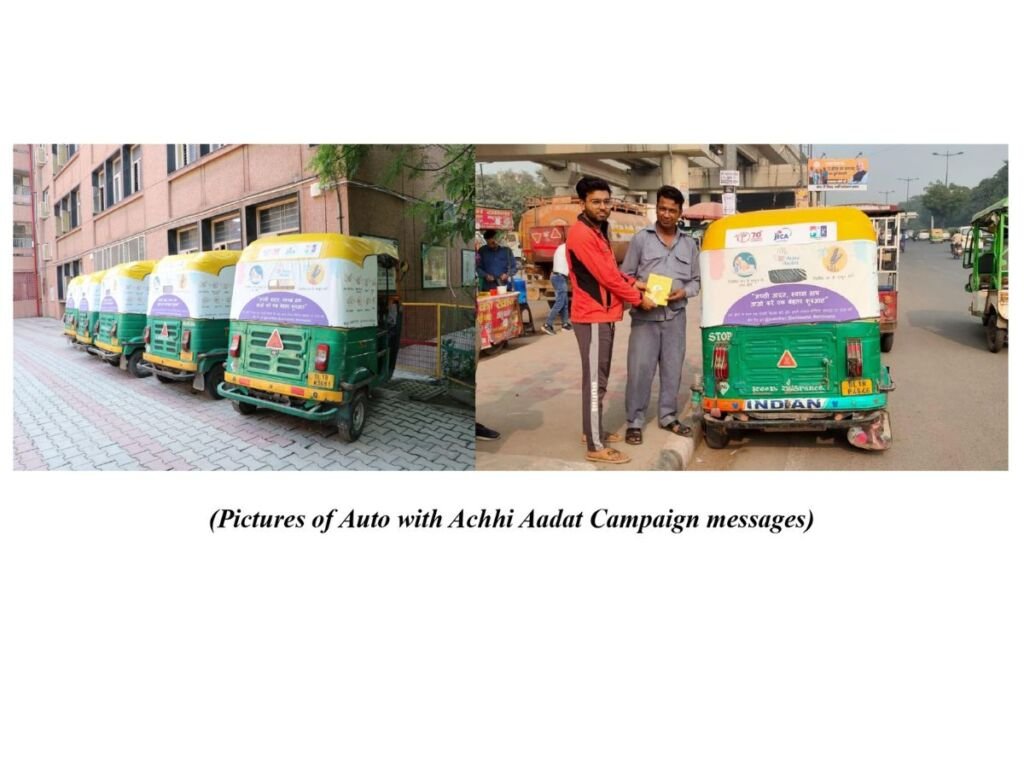 Dissemination of Key messages of Achhi Aadat Campaign through Public Transport (Autorickshaws) in New Delhi
New Delhi (India), March 1: Under the ambit of Achhi Aadat Campaign of JICA, implemented by IJ Kakehashi Services Pvt. Ltd, an activity of disseminating the key messages of AAC through public transport (Auto rickshaws) for appx 4 months was conducted.
Launched in 2021, the 'Achhi Aadat Campaign' focuses on raising awareness and changing hand hygiene practices for preventing the spread of Covid-19 and other infectious diseases such as diarrhoea. This specific outreach program targeted the promotion of regular handwashing with soap and maintenance of nail hygiene.
1000 Auto Rickshaws with AAC messaging on hoods travelled in the streets of New Delhi from October 2022 to February 2023, leaving curiosity in the viewers to know more about the Campaign. The Social media account links were provided on the hoods so that one can easily know more about the campaign and he/she can take a selfie to be posted on social media pages with the campaign hashtag #achhiaadat to join the movement. All the drivers of the auto-rickshaws were well-oriented about the content and importance of regular handwashing with soap and nail hygiene.
The auto drivers had some healthy discussions with a few of its customers regarding the messaging on their hood. It was shared by the passengers that "Inculcating basic but crucial good habits such as regular handwashing with soap and maintaining the nail hygiene is very important."
If you have any objection to this press release content, kindly contact [email protected] to notify us. We will respond and rectify the situation in the next 24 hours.
About The Author